All integrations
VXT + Karbon
App integration via Karbon — Call directly from Karbon. Synchronize contacts, generate call notes, and transcribe recordings using VXT.
Integrate VXT and Karbon to synchronize your Karbon contacts with your phone and automatically generate work items and contact notes from your calls.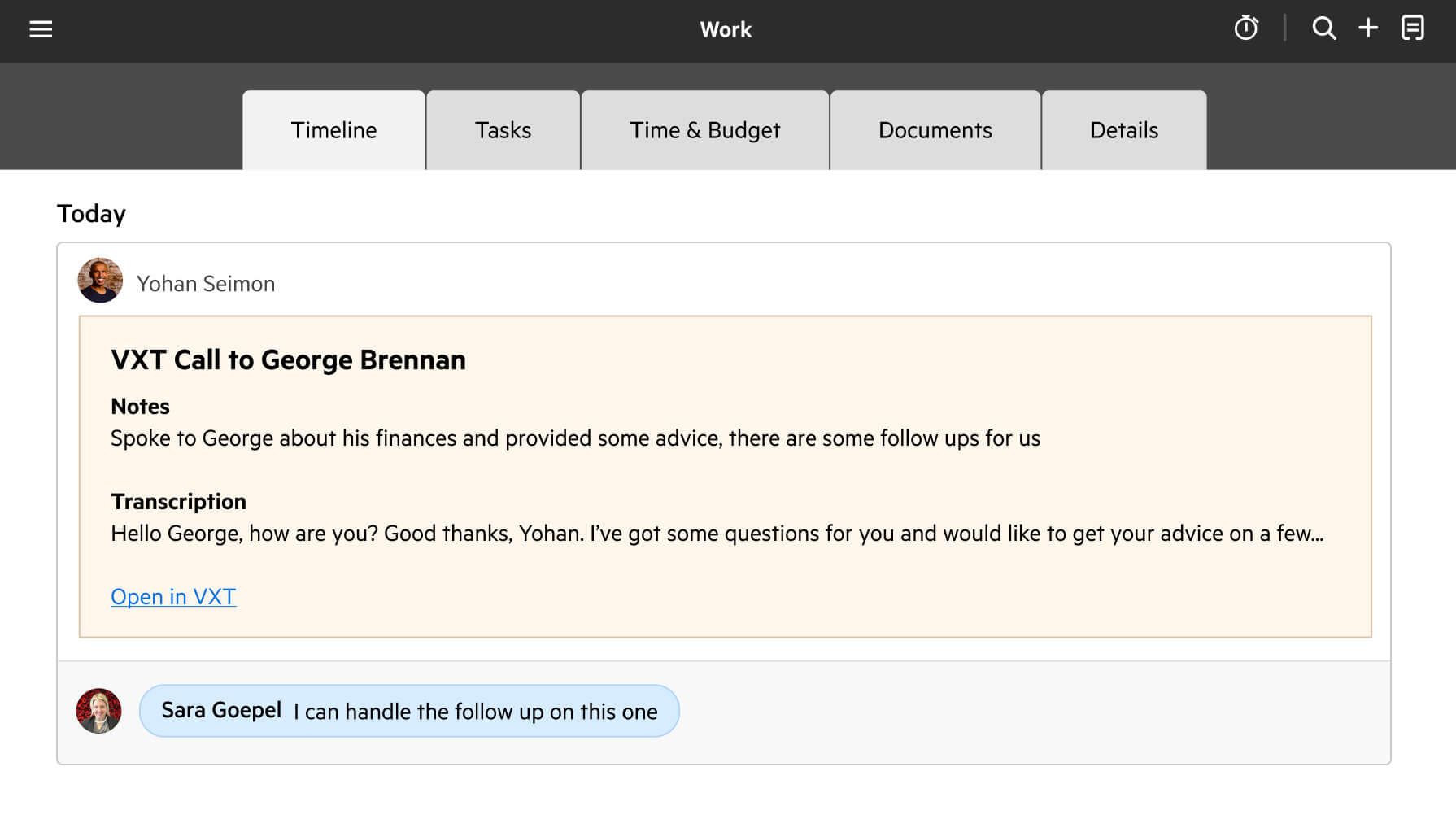 Record and transcribe your phone calls. Automatically transcribe your call recordings with VXT and save them to a Karbon timeline. Review specific parts of the conversation at a later date, minimize risk and maintain detailed client records.
Understand who is calling. Sync Karbon contacts with VXT and have instant access to the contact name and details when they call. You can also search for contacts when you need to make a call.
Call directly from Karbon. Supported links in Karbon will open the VXT app and initiate a call in seconds.
Access on any device. Stay connected wherever you are with the VXT mobile or desktop applications. The Karbon integration works on both platforms.
About VXT
VXT
is a cloud-based communications platform for professionals that automates administrative tasks and enhances client experiences. By simplifying internal and external communications, VXT allows organisations to focus more on the work that matters. It seamlessly integrates with popular CRMs, databases, and productivity tools to improve efficiency.