Artificial Intelligence
for
Accounting Firms
Automate tasks and work faster with AI and GPT securely integrated into your collaborative practice management.
Summarize email and comments
Create a bite-sized summary of long email conversations and internal discussions. See what's important and actionable, before deciding if you need to dig deeper.
Compose an email from a task
Provide personalized updates to your clients as their job progresses. Set a task within your workflow to automatically draft an email reflecting your progress and any other prompts you provide.
Compose email
Draft an email in seconds based on a few quick prompts or phrases. Then review and adjust before sending.
Adjust your tone
Improve outgoing email by adjusting the tone to suit the situation.
Compose replies
Use the content of an email to draft a reply with one click.
Karbon AI in Action
Winner 2023 Technology Innovation Award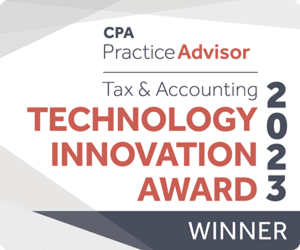 Frequently Asked Questions
Karbon AI is currently in open beta. The functionality is developed and available to all Karbon customers and those in a free trial. All users of Karbon AI are encouraged to provide their feedback to assist with further improvements and any bug fixes before the full release. You can read Terms of Use
here
.
Yes! The features released in the first version of Karbon AI are just the beginning. There is lots more functionality coming very soon to help your accounting firm automate more tasks, save more time, and add more value to your clients.
During the open beta, Karbon AI is free. In the future, there will be an additional charge, which will be communicated to all Karbon customers.
Yes, Karbon AI is included with every free trial of Karbon, and access to the open beta will be maintained if you become a paying customer. However, there will be an additional charge for Karbon AI in the future.
Yes. Security was a key consideration at every stage of the development of Karbon AI. The Azure OpenAI Service, which powers Karbon AI, provides critical enterprise security, compliance, and regional availability. Your data is always secure and stays within Karbon, alongside all your other data.
Karbon AI utilizes Azure OpenAI Service to serve GPT-3.5. This includes built-in responsible AI and enterprise-grade Azure security.
Artificial intelligence is most useful when it is integrated into the tools that you already work in. Not only because that means less switching back and forth between apps, but when artificial intelligence is in the context of your workflow it can be prompted by your existing data, while that data remains secure.

As your accounting firm's practice management solution, Karbon is home to more context than any other tool. It's where your client management, communication, collaboration, work, and planning take place.

Karbon AI's capabilities will continue to expand across your collaborative workflow, increasing the possibilities of what you can do with your data.
Karbon AI is turned on for everyone in your firm, however, account admins can disable the functionality via
settings.
At this time, we are not training our Karbon AI model with anyone's data. No data is shared with any third party or used to inform the data of any other Karbon customers. We guarantee that if that changes, it will strictly be an opt-in process and communication around this will be clear.
Karbon AI is just getting started.
Thanks to input from customers, the future is full of powerful possibilities.
Book a demo or start a free trial.