All integrations

Xero + Karbon
App integration via Karbon — Keep your client contact data synchronized across Karbon and XPM with fewer clicks and no manual entry.
Keep your Karbon and Xero Practice Manager (XPM) data centralized and up-to-date via a two-way contact sync.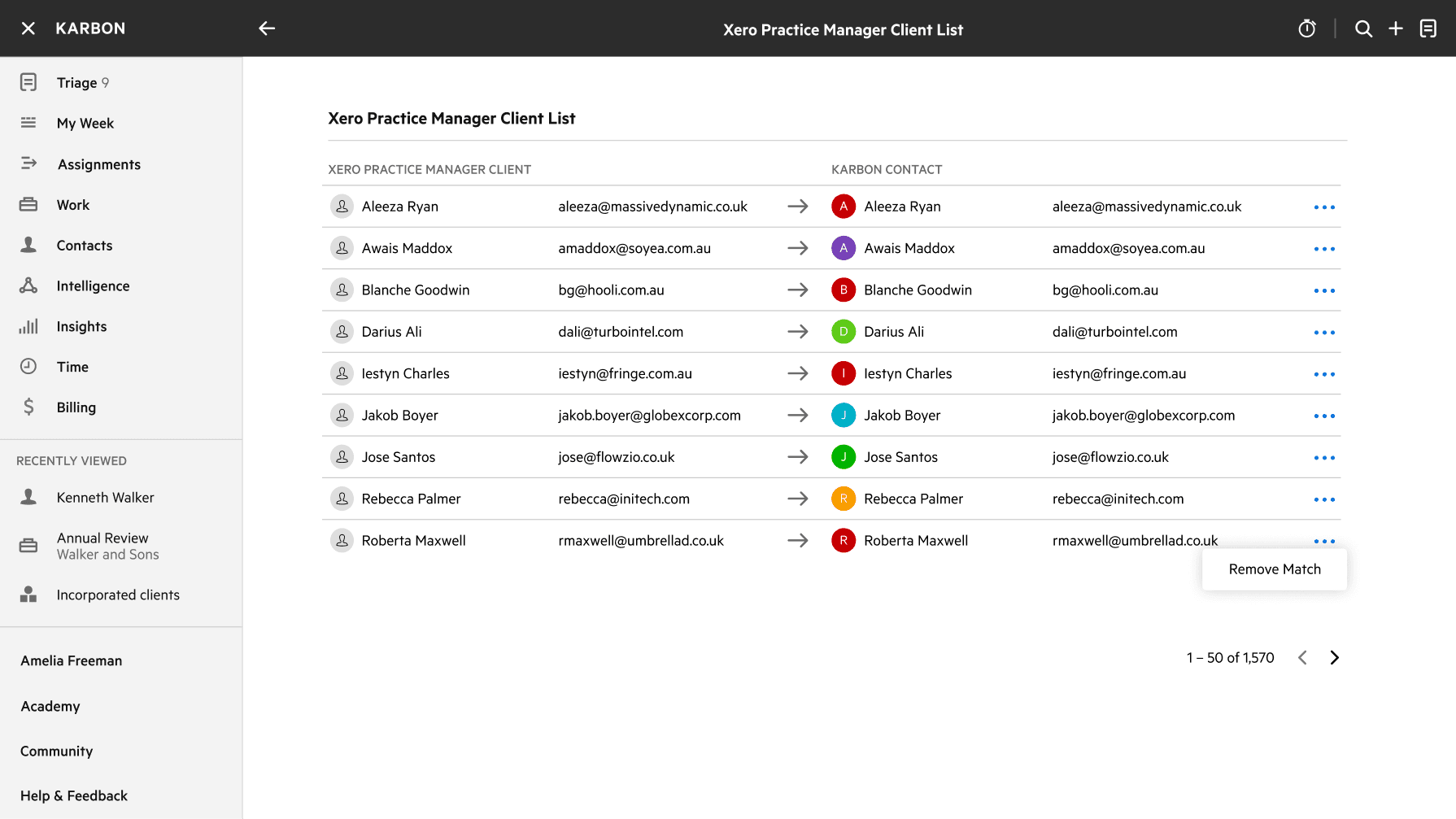 Synchronize client contact information. When you create or update a contact in either system, the changes will be replicated in the other.
Update data automatically or manually. Set up the connection to create new organizations and contacts, update existing ones, and link contacts to existing or new companies.
Control specific contact types. Choose what contacts will link between Karbon and XPM to maintain full control over how your data flows between systems.
Watch the live demonstration showcasing the integration and learn how you can streamline your contact management.
About Xero Practice Manager (XPM)
Xero Practice Manager is accounting practice management software that has the tools to manage client jobs and workflow efficiently from start to finish.