All integrations
OneDrive + Karbon
App integration via Karbon — Effortlessly share, save and organize your files right from a single source of truth.
Integrate Microsoft OneDrive (including Sharepoint) and Karbon to bring your workflow, clients and documents together. Files are linked and kept in sync automatically, and teams can find, share and collaborate on information easily.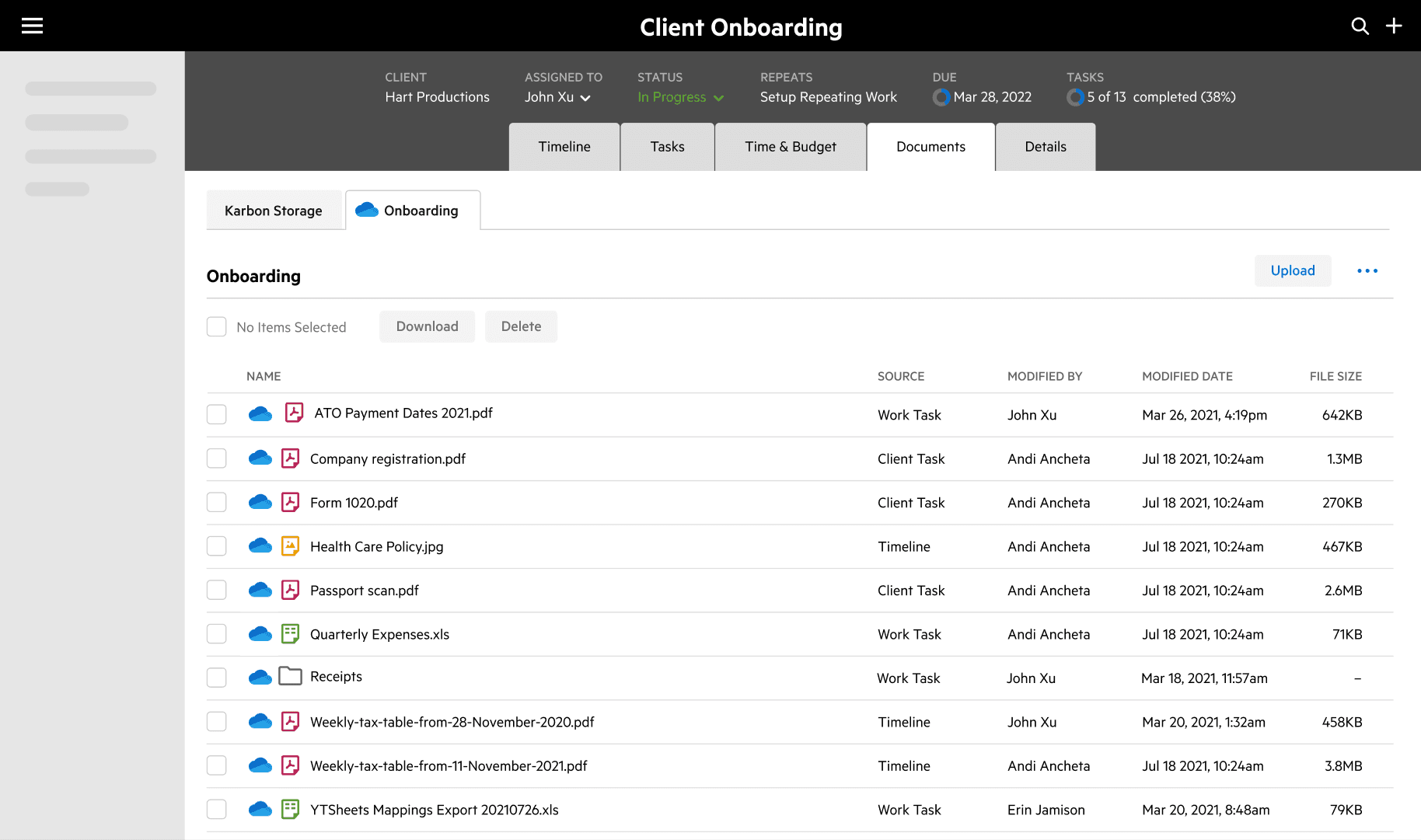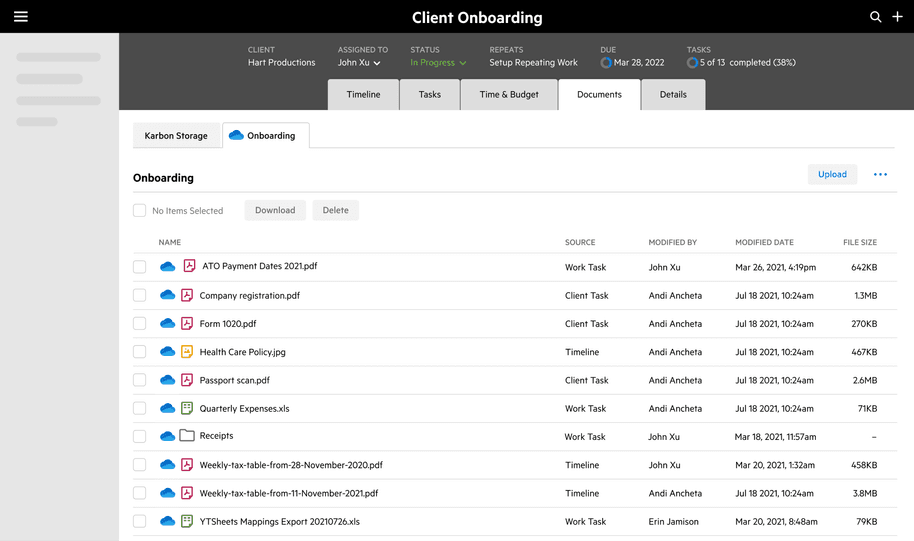 Set up a seamless connection between Karbon and OneDrive in seconds to begin managing client work files from a single source of truth.
Link your work items with a new or existing OneDrive folder for automatic and organized storage outside of Karbon.
Copy work data from Karbon, including email, notes and client tasks, and keep everything in sync with OneDrive.
Share links to OneDrive files and folders in your Karbon notes, comments and emails.
About Microsoft OneDrive
OneDrive
is a Microsoft cloud-based online storage solution that lets you keep files you create and store on your computer in sync with the cloud, making them available from anywhere.