All integrations

Microsoft Office 365 + Karbon
App integration via Karbon — Manage your Office 365 email, convert to tasks, and collaborate with colleagues.
Connect your Microsoft Office 365 account to Karbon to utilize a more efficient and action-driven way to manage your email. Email in Karbon becomes part of your workflow and connected to your team, not locked in siloed inboxes.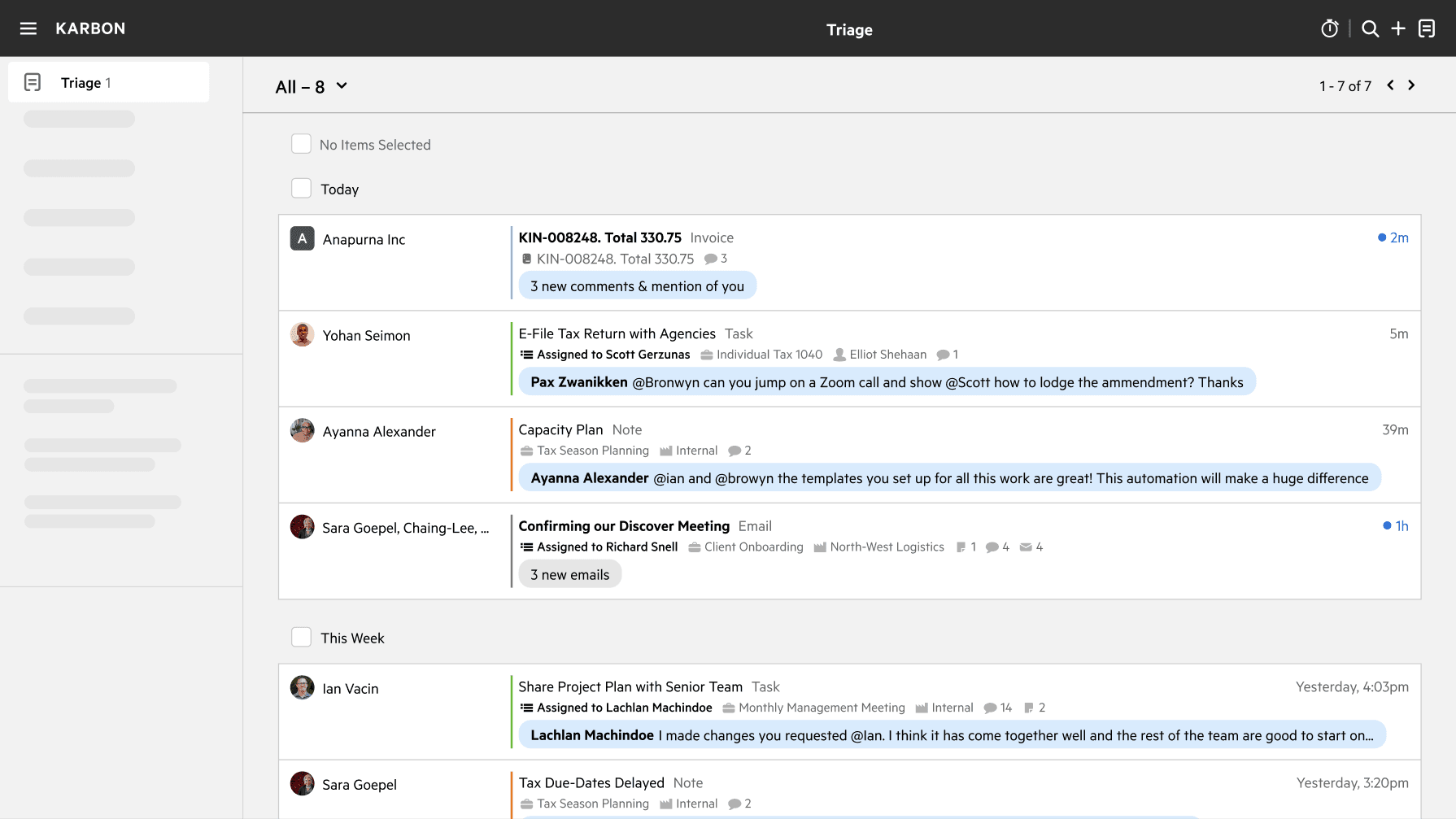 Email comments allow you to collaborate with your team, in the context of what you're discussing and out of your client's view.
Transform emails to tasks by assigning them to whoever is best for the job, ensuring that everything is prioritized effectively and nothing slips through the cracks.
Activity timelines keep all communication between staff and clients is consolidated in automatic audit trails.
Email Insights give you easy-to-read reports detailing critical output and efficiency metrics.
About Microsoft Exchange
Microsoft Office 365
allows you to connect, organize, and get things done with free personal email. It helps your business improve cybersecurity, reduce costs, and empower employees to work from anywhere.