All integrations
Microsoft Exchange + Karbon
App integration via Karbon — Every email between your client and anyone on your team, in one single place.
Connect your Microsoft Exchange account to Karbon to bring your email into your workflow, create tasks, add comments and share with colleagues. Email in Karbon becomes part of your workflow and connected to your team, not locked away in individual inboxes.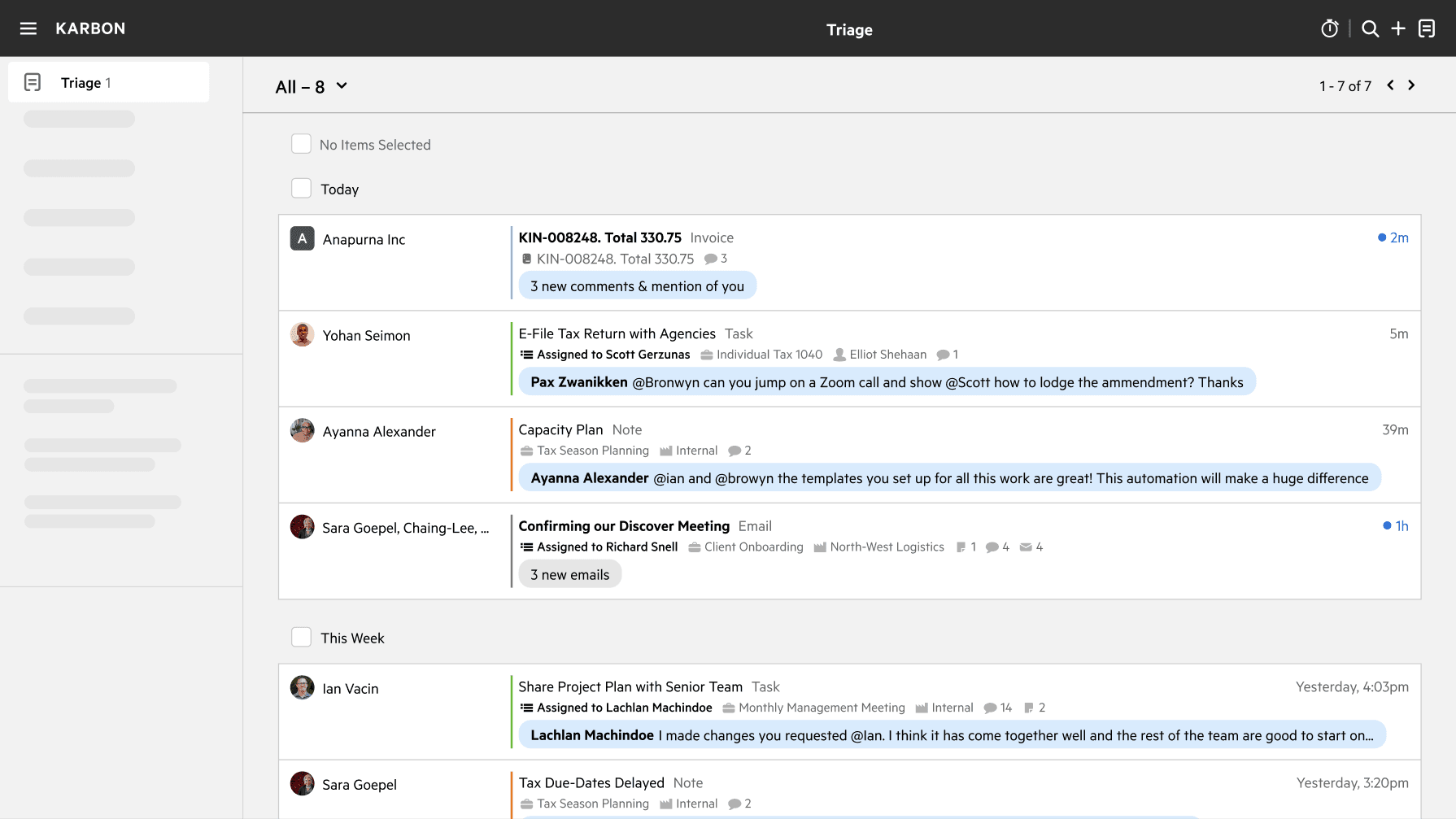 Email comments let you add notes on emails to discuss internally, right where it makes sense.
Email assignments allow you to create tasks for whoever is best for the job, not stuck in individual inboxes.
Activity timelines give you a shared history of emails, notes and tasks relating to any job or client.
Triage is your action-focused inbox to quickly process emails, notifications of tasks, notes from colleagues, and client activity.
About Microsoft Exchange
Microsoft Exchange
allows you to work smarter with business-class email and calendaring. Exchange helps you collaborate on your critical documents, prioritizes important messages, and adapts to your work style so you can get more done – faster.