All integrations
Google Calendar + Karbon
App integration via Karbon — Stay focused on what needs your attention, and keep an eye on how much time you have left.
Integrate Google Calendar and Karbon to organize your day, stay focused on what needs your attention, and be more productive by switching less between apps.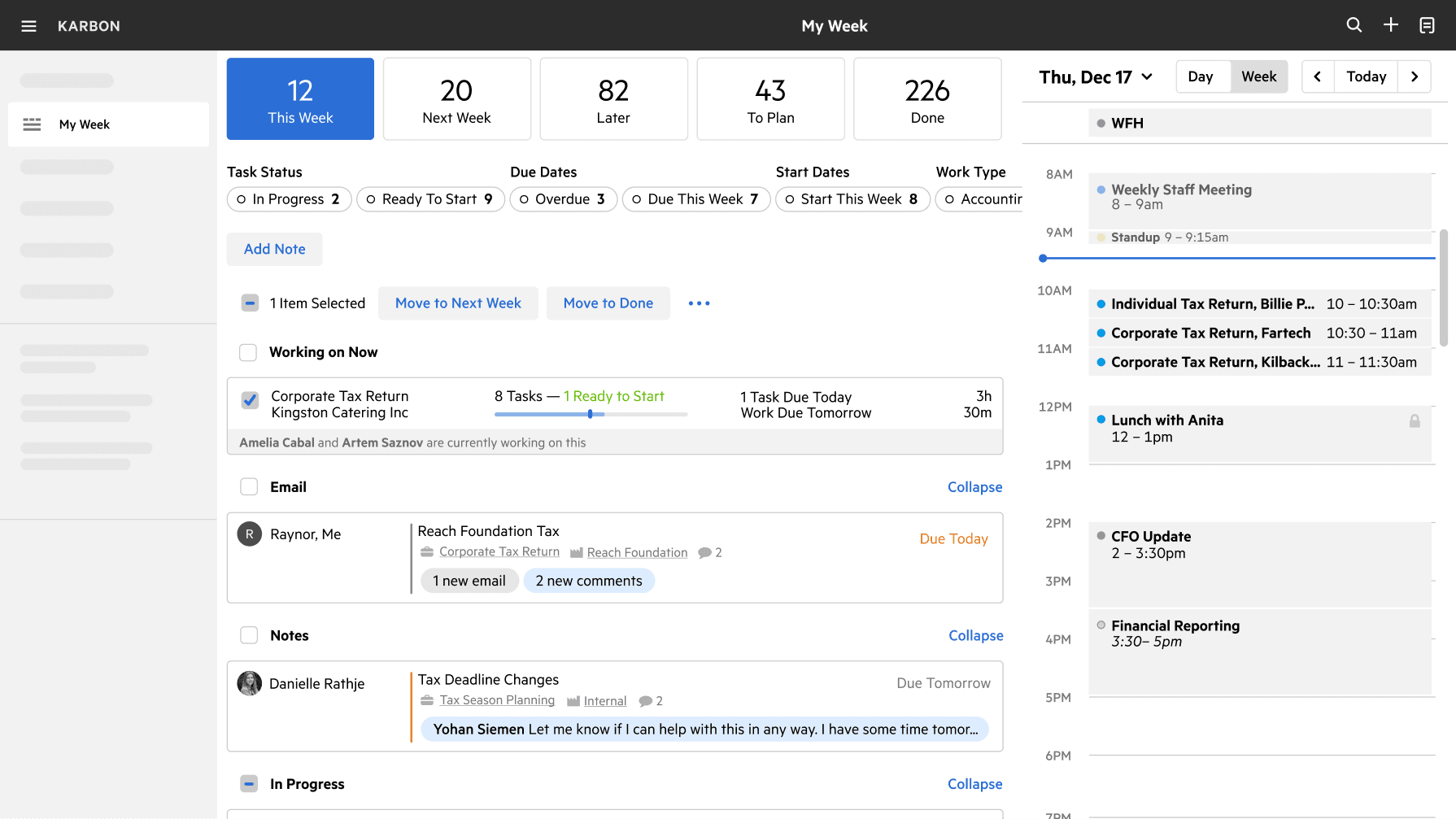 View your schedule within Karbon and stay on top of every appointment and organize your today, tomorrow, and beyond.
Plan your day by dragging and dropping tasks into your calendar to block out time.
Join meetings right from the event in your calendar in My Week and spend less time switching between apps.
Create time entries from calendar events to be more efficient with admin and reduce double handling.
Two-way sync updates your calendar in real-time. Google Calendar events appear immediately in Karbon and vice versa.
å
About Google Calendar
Google Calendar allows you to make the most of every day. Spend less time managing your schedule and more time enjoying it.