All integrations
Gmail + Karbon
App integration via Karbon — Manage your email, convert to tasks, add comments and share with colleagues.
Connect your Gmail account to Karbon to bring your email into your workflow. Email in Karbon becomes part of your workflow and connected to your team, not locked away in individual inboxes.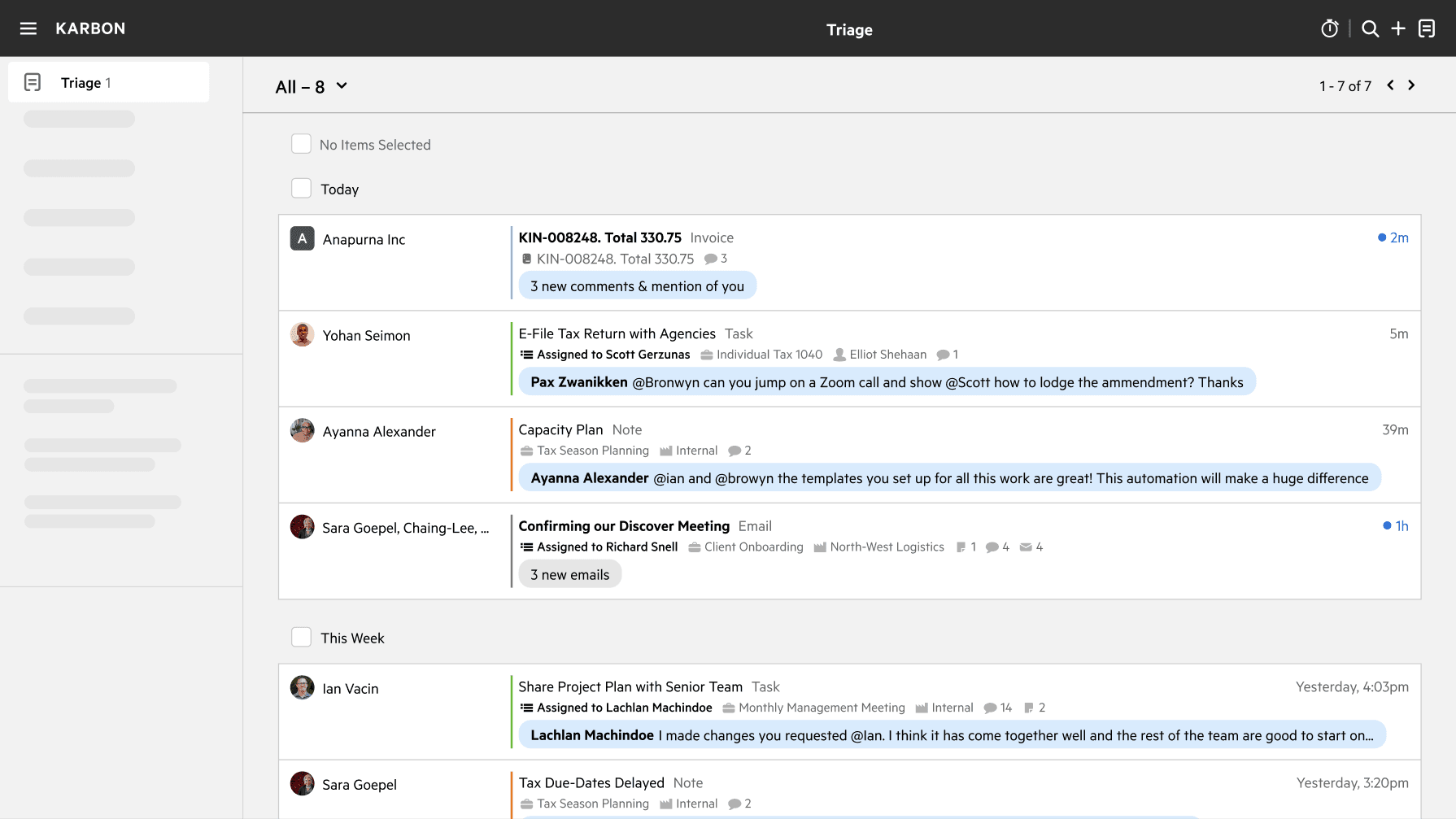 Add comments on emails to discuss internally, right where it makes sense.
Assign to colleagues to transform email into tasks for whoever is best for the job, breaking your email out of siloed inboxes.
Activity timelines give you an automated, shared history of emails across your team that relate to a particular job or client.
Manage email on the go with the Karbon mobile app designed to action email efficiently.
About Gmail
Gmail for work makes it easier to stay on top of the work that matters. With secure, ad-free email as a foundation, you can also chat, make voice or video calls, and stay on top of project work with shared files and tasks – all right in Gmail.