Training, Practice Advisory & Consulting
for
Accounting Firms
Tech Annual Service Plan
Navigate the accounting industry's technical landscape with guidance from Karbon experts. Access industry-leading technical advice, exclusive courses, community help, premium integrations support, and a client workflow map.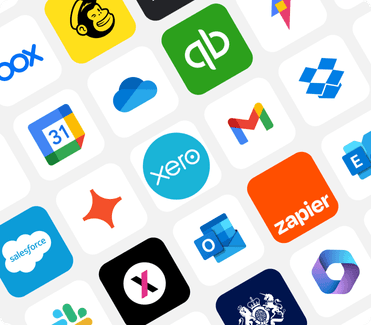 Find and optimize the right technology for your firm.
The Tech Annual Service Plan is designed to help you navigate the rapidly evolving accounting technology ecosystem, cut through the noise, and implement the solutions that are perfect for your firm.
Leading technology experts will work with you to understand your challenges, identify ways to improve your client experience, and scale your firm by utilizing the latest technology trends.
Included in the Tech Annual Service Plan
Expert ConsultationSemi-annual meetings with an expert consultant
Workflow MappingA personalized client experience workflow map and semi-annual iteration meetings
Expert ConsultationAccess to an exclusive, technology-focused area of Karbon Community
Up-To-Date EducationAccess to exclusive Karbon technology-focused courses
Zapier SupportExpert Zapier support provided exclusively through Karbon Community
API SupportGeneral support for API-related questions provided by experts through Karbon Community
Integrations SupportHands-on integrations support for Karbon's partners (excluding QuickBooks Time)
Priority SupportOngoing support and maintenance for any integration products purchased
Early Feature AccessPriority access to Karbon beta features and new releases
Early Integrations AccessPriority access to API integrations
$1,499
as a standalone product
The Tech Annual Service Plan is subject to the Karbon Terms of Use, non-refundable, and will auto-renew annually on the subscription date. Additional one time $1,499 setup fee includes the initial workflow creation process and setup of native integrations, with the exception of QuickBooks Time.
Your Karbon Experts
Experienced practice management specialists committed to your success.
Process Optimization
Effective and efficient processes are a critical component of making your business scalable and maximizing profitability.

Team Training
It's important to have your team onboard early. Live group training is a key way of ensuring a smooth transition.

Data Migration
Data is an important part of your migration, so I'd recommend doing this early. The sooner your data is in Karbon, the sooner you'll gain value.

Onboarding
Choosing a team member to be your Change Champion is the best way of ensuring the introduction of any new system remains on-track.

Template Creation
Focus on your most critical and common processes when choosing what to document first. Consider where efficiency and consistency is most important.

Long-Term Success
Plan as far in advance as you can. A little training or process improvement today often delivers a huge return in the long-term.

Additional Services
Get your firm up and running seamlessly with the package that's right for your needs.
See All Services
Let's talk about your firm's success.
Get started by becoming a Karbon customer, or log in and start a live chat.