Practice Management Software
for
Accounting Firms
Time & Budgets
Now embedded in your workflow, so your team can estimate work and track time right where the work happens.
Unlock your firm's hidden profitability
Estimate and track time to understand jobs that are on-budget, allocate resources, and uncover performance insights to transform your firm.
Set estimates
Translate time estimates to dollars so that you price every job appropriately. Compare your budgets to actual outcomes, understand variances, and estimate more accurately in the future.

Track time
Simplify time entry. Time is tracked against the automatically-detected client or job, and smart notes summarize tasks and activities.

Remove time-entry errors
If anyone forgets to track time as they work, they'll be prompted by auto-suggestions based on their behavior. Speed the process of manual time entries and avoid errors.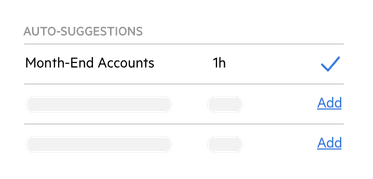 Manage capacity
Optimize everyone's workload for a more efficient, productive team. See who has capacity to take on more work, allocate resources, and ensure no one is overburdened.
View progress
Know if you are trending under or over-budget, whether it's dollars or hours. Visualize progress in real-time to avoid any nasty surprises.
Solve issues
Identify when work is going off track and make instant adjustments before it's too late. Ensure the right people are assigned to the right work based on billable rates.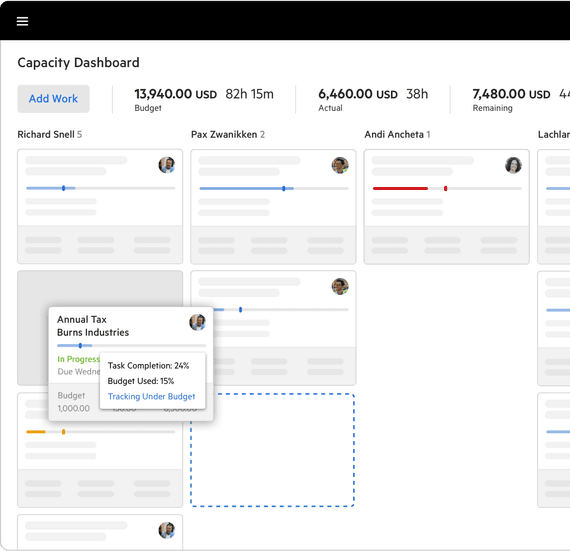 Analyze performance
Enhance your business and increase revenue with insights that drive actions. See where you can increase service fees, improve staff utilization, and make your firm more profitable.

Increase productivity
Monitor outcomes at the job level to see who is performing well and who needs extra assistance. Use time and performance data to guide training and improve staff efficiency.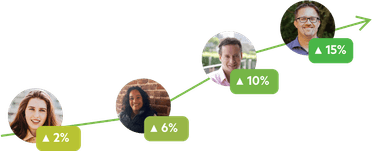 Integrate your data
Do more with your timesheet data by connecting to QuickBooks Time or another billing system. Ensure your billing and invoicing is always accurate with timesheet approvals and period locking.
Time & Budgets is a game-changer for our entire firm. The management team can easily identify areas to improve client service and resource allocation. And the service team gains efficiency and visibility into how work is tracking at any stage.

Melissa Stout, Milestone Business Solutions Inc