Triage your day
Karbon for Android allows you to triage your day before you sit down to work.
Discuss work with your team directly on the emails, notes and tasks at hand.
Transform emails into personal tasks or delegate them to your team.
Assign notes, tasks, email and work to colleagues.
Swipe to clear items that don't need your attention.
Low-Priority filter to help you identify what's important.
Available on all Android devices.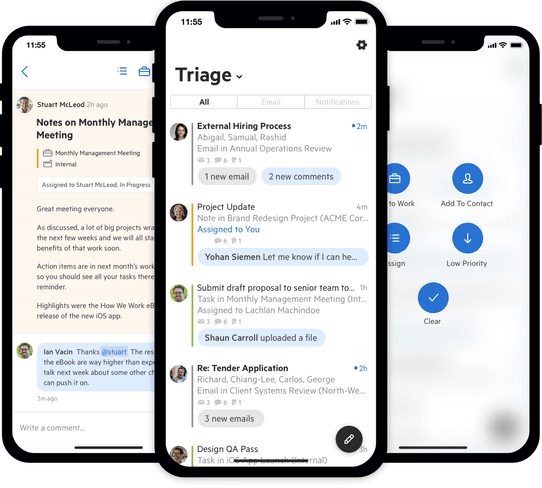 "I can see communication between my teams when I am on-the-go and feel connected to everything that is going on with our clients right from my phone. I can easily assign an email to a colleague and know it's getting handled before I get to my computer. I love this app!"

Adam Slack
Two Roads