Calendar Integration
for
Accounting Firms
Be more productive and stay focused
Plan your time and concentrate on what needs attention with My Week.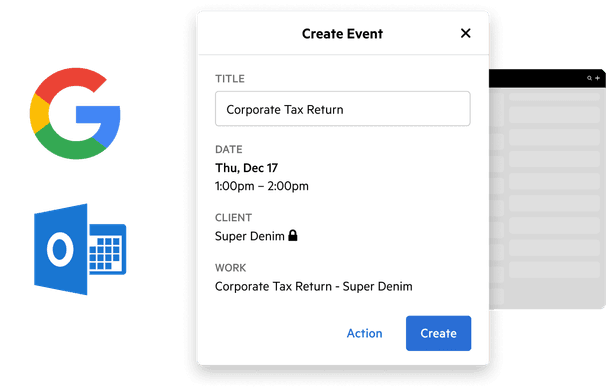 Integrate calendar into your workflow
Connect your Google or Outlook calendar to Karbon and stay ahead of your workload. Schedule, join, and manage your meetings in the same place that you plan your work.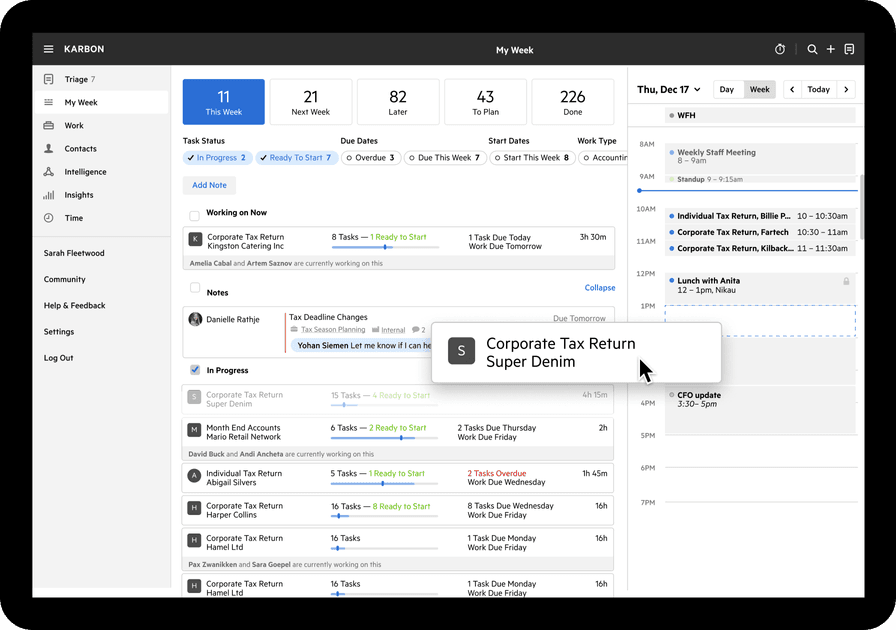 Allocate time to what matters
Drag and drop items from My Week to your calendar to allocate time for important work. Plan your day, week, or month and know exactly what you need to do and when.
Stay one step ahead
Create a personalised action plan. Know what to focus on now and what needs your attention next. With My Week you can assign and track work, tasks, and emails and prioritise work to ensure every deadline is met.
Identify your responsibilities
Filter out the noise to reveal only the work items you are involved with. Use smart filters to understand where to focus, without needing to dig through each work item and client.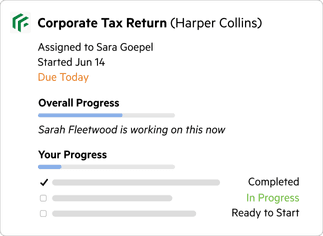 Action your emails and notes
Capture actionable items from emails and notes assigned to you and respond quickly, so that nothing falls through the cracks.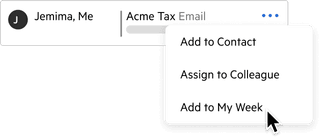 Collaborate and share progress
Get visibility of work and tasks assigned to your colleagues, and know when others are working on the same work items as you.

Our staff use My Week and Calendar to plan their working schedule each week. We find these functions give a clear view of the week and help us to meet deadlines. It is also very satisfying to tick the tasks off when completed.
Book a demo or start a free trial.