Download your free Building Blocks template to personalize and use in your bookkeeping or accounting firm.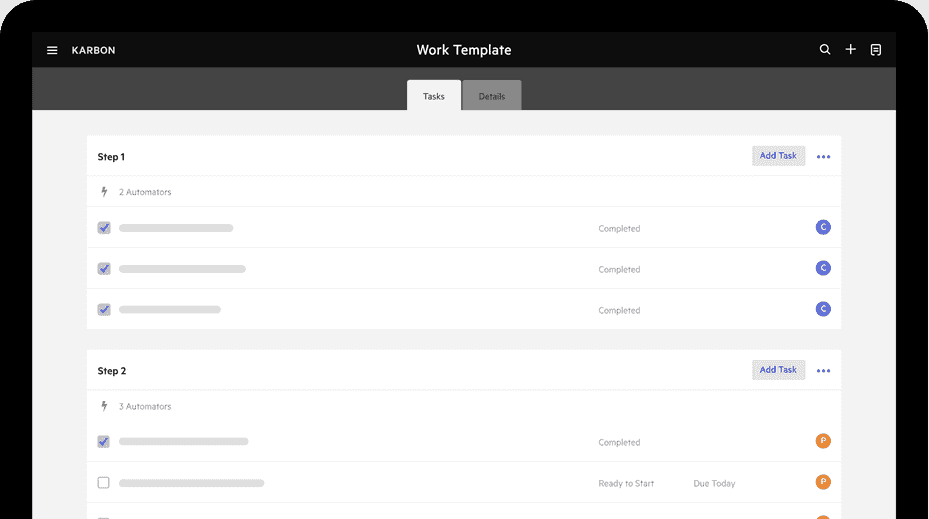 This template has been designed to provide all the required structural components of a template within Karbion to ensure real time work visibility.
In particular, it includes all the typical automation required within a template, as well as template due dates, assignee roles, budget, and details.
Simply follow the guidance provided to make adjustments based on your needs.
This template is best suited to firms who have defined processes and are looking to build these in Karbon quickly.
Download the Template
Download your Building Blocks template now.
Add to Karbon
Get more out of this template by adding it to Karbon, including:
Time and Budget Estimates
Task Automation
Client Task Automation
Client Work Scheduling